And now we approach the top of the table. If you're somewhere up here, then by default you had a successful season – though only one of these teams ended 2018 the way they wanted to.
Let's write some epitaphs.
---
New York City FC (#7)
They were hot. They were entertaining. They were a part of a three-team tier of elites that were running away from the rest of the rest of the league. And then they had to make a coaching change. A GIF is worth a thousand words:
Patrick Vieira built a beautiful machine that Dome Torrent at first slowly, and then with increasing speed began to dismantle when he arrived in the summer. As they lost their identity they began losing games as well, and in the end the previous two-and-a-half years of careful, methodical building all went for naught.
And the David Villa era ended without a trophy.
FORMATION & TACTICS: For the most part under Vieira it was the 4-3-3 that had pretty well defined his team in 2016 and 2017 as well, though with a bigger emphasis on pressing and creating transition opportunities. That even allowed them to survive – thrive, even! – during an early stretch when Villa was injured. That was unthinkable in the prior three seasons.
When Torrent came, things changed. The 4-3-3 became a 4-2-2-2, and he tinkered with five at the back, and three at the back, and a 4-2-3-1 and a 4-4-1-1. They didn't press as high, they didn't possess as much, and they hit more long-balls. By the eye test they were worse, by the boxscore numbers they were worse, and by the advanced stats they were worse. And their season ended with a two-legged, blowout loss against Atlanta United.
HIGHLIGHT: Even with the downward spiral in the second half of the season they still managed a playoff win, beating Philly 3-1 at home in the Knockout Round. You could argue for that.
But really, the highlight was the start of the season. They took 16 of 18 points available and did so while playing beautiful, irresistible soccer. Most teams can barely trap a ball in March. NYCFC, in their first game of the season, were scoring goals like this:
They scored a bunch of other goals like that through June. It was fun and good and winning soccer.
LOWLIGHT: There are three big contenders.
A pair of 4-0 losses to the Red Bulls, one in the U.S. Open Cup and the other in a regular season game, under Vieira.
The stretch from July 29 through October 21 during which they went 2-6-4, entirely losing touch with RBNY and Atlanta.
Getting drilled by the Five Stripes in the playoffs.
All of them have a claim, and I'd say the summertime swoon and playoff exit under Dome are probably more predictive of what NYCFC will look like next year. And they're probably what NYCFC fans are more focused upon (understandably) this offseason.
But you can't lose 4-0 to a rival, and you definitely can't do so twice in a month.
REVELATION: Ismael Tajouri-Shradi was about the 900th-most hyped newcomer signed last offseason, but how many were actually better than him? A half-dozen at most, and none of them were the other additions that NYCFC made.
The Libyan international went for 11g/3a in 1550 minutes, and at times he was dominant. Plus he stepped up huge when Villa went down.
DISAPPOINTMENT: Everything from July 29 onward probably belongs here, though "disappointment" might not be a strong enough word.
Bigger picture: It's a shame that Villa didn't claim a single piece of hardware before his MLS career came to an end. He was the heart and soul of this team for all four years, and it would've been a great moment to see him win a trophy for this team
PLAYERS TO BUILD ON IN 2019: W Ismael Tajouri-Shradi, AM Maxi Moralez, DM Alex Ring, CB Alex Callens, RB Anton Tinnerholm
Even with all those second-half struggles NYCFC are absolutely loaded with high-level, MLS-proven talent. You could argue that each of the five guys above are in the top half-dozen (or so) players in the league at their respective positions.
When you have a core like that you should win a lot of games, and flirt with 60 points at the very least, especially since I could've added three or four other quality players to this list.
OFFSEASON PRIORITY: I've written the name "David Villa" 1000 times already. They need to replace him because Jo Inge Berget ain't it, and that's currently the extent of the depth chart at forward.
But that's not even the biggest hole in the lineup, and Villa wasn't even the most important player to depart Yankee Stadium this offseason. That'd be Yangel Herrera, the central midfield ball of fire whose ability to destroy opponents and link play and win individual duels and cover every blade of grass... he's not as good a player as Villa was, but he was absolutely essential to NYCFC over the last two years. They were arguably the league's best team when he was healthy, and much, much less than that when he wasn't.
Do they think Homegrown midfielder James Sands has the juice to play that role? I don't know. But if it's not him, there aren't many other options on the current roster, and that means they're going shopping.
---
FC Dallas (#6)
At the very least they put the miserable second half of 2017 behind them, and they developed another starter out of that academy, and they won a bunch of games. But not many when it really counted. A GIF is worth a thousand words:
Dallas learned from last year's mistakes and moved players along – Kellyn Acosta and Mauro Diaz and Walker Zimmerman – when the price was right and before the chemistry was wrong. And their defense was still good and they spent a lot of the year at or near the top of the West and 57 points is a damn good regular season haul. One more win and they'd have been the first team in MLS history to go for 60+ in three of four seasons.
But they didn't find that one more win down the stretch, and then they crapped out at home against the Timbers in the Knockout Round. And then Oscar Pareja left. And like that, a new era begins.
FORMATION & TACTICS: Pareja once again had his team playing mostly out of a 4-2-3-1, but he got funky with it a bunch. The biggest and best funk? Playing Diaz nominally as a left winger in that formation, but giving him license to cut inside with the ball on his foot while whoever was playing as the "10" was actually being a false 10 – occupying Zone 14 off the ball, then making diagonal runs toward the left flank when Diaz was involved in the play.
It was cool and unique, and few teams had an answer for it.
Once Diaz left, there just wasn't as much flexibility in terms of how and where to create chances. By the end of the year they were playing in a 4-4-1-1 and were almost wholly reliant upon set pieces in order to create chances.
HIGHLIGHT: Fourth of July, at home, scuffling along in the immediate aftermath of Diaz's departure, 85th minute, trailing first-place Atlanta United 2-1. Game over, right?
That win was awesome, and they kept the good mojo going through the rest of July as they went 3-1-1. It felt, in that moment, like Dallas were maybe going to rejoin the ranks of the league's best teams.
LOWLIGHT: They were still in first place in the West to start October, but with serious warning signs: The defense wasn't looking as solid as it had been, and the attack was going entire months without scoring goals from open play.
On October 13 they were bereft of ideas in a 1-0 loss at D.C. United. On October 21 they got clobbered, at home, 3-0 against Sporting KC – a win that signaled who was really in control of the race for the top of the West. And on Decision Day they went to Colorado and figured out how to lose 2-1 to the Rapids, knocking them down from second to fourth and booking a date in the Knockout Round.
They promptly lost, at home, 2-1 to the visiting Timbers. The end of the 2018 season wasn't as soul-crushing as the end of the 2017 season, but... damn.
REVELATION: Reggie Cannon was a 19-year-old rookie in 2017 and he played 1 minute. Reggie Cannon as a 20-year-old second-year player in 2018 played 2,921 minutes, locking down the right back spot and earning himself a couple of USMNT caps.
Cannon's a heady two-way player whose ascent represents another unmitigated triumph for the Dallas academy. If he continues his trajectory he has a chance to be the league's best right back next season and a USMNT regular.
DISAPPOINTMENT: Obviously the last four games of the season (including the playoff loss) could go here, but I think in the overall picture it has to be the lack of productivity, yet again, from their center forwards
Cristian Colman got 606 minutes, scored 2 goals, and got hurt. Dom Badji, who was acquired for Acosta midseason, gave Dallas 2g/1a in 620 minutes. Maxi Urruti got the bulk of his minutes there, and did his typical thing – he went on one unsustainable hot-streak and then launched countless shots into the stands for the rest of the year.
Average center forward production from just one of those guys would've meant 60+ points and a bye.
PLAYERS TO BUILD ON IN 2019: CB Matt Hedges, CB Reto Ziegler, RB Reggie Cannon, W Santiago Mosquera, W Paxton Pomykal
I would wager a substantial amount on all five of those guys being back, and all five being starters – including Pomykal, who just destroyed the competition for the US U-20s in the Concacaf championship, and who just turned 19, and who's very familiar with new head coach Luchi Gonzalez (who's very familiar, in turn, with him), and who looks the part of an MLS-caliber winger. I think he'll get that chance, and I think that on the other wing, Mosquera will be given more responsibility to be a go-to attacking player.
Carlos Gruezo and Michael Barrios would be here, but I'm not sure either/both will be back next season. Another academy/US U-20 kid, Brandon Servania, could be here as well. Like Pomykal I think he'll get his chance to start.
OFFSEASON PRIORITY: They have to figure out who else they're going to flip, and to whom – Gruezo and Barrios both have substantial value inside and outside the league, while Chris Richards is probably off to Munich, and Thomas Roberts might be as well, and they're in serious need of CB depth, etc.
The number one priority, though, is to figure out who's steering this ship. I think Gonzalez is going to be a great head coach, but the front office has been stripped down over the last few months. It's not clear who's making these calls re: who to keep, who to sell, who to integrate into the first team. Once they have that sorted, we'll all have a bit more clarity.
---
LAFC (#5)
It somehow didn't get as much attention as what Atlanta did last year, but LAFC 1) set a new record for points by an expansion team, 2) opened a new stadium, and 3) hosted a playoff game. A GIF is worth a thousand words:
Yeah man, everything was awesome until that last bit, as their playoff appearance ended with shock and pain and Damir Kreilach Daniel LaRusso'ing them into the offseason. It was a bummer for the denizens of downtown LA.
But there can't be any real complaints. They hit on two of their three big DP signings, they got value out of a bunch of other guys – including young guys – on the roster, they sold a couple of players overseas, and they did it all while playing some of the most attractive soccer in the league and scoring a bazillion goals.
As expansion seasons go, theirs was behind only the '98 Fire and '09 Sounders.
FORMATION & TACTICS: Bob Bradley used to have a reputation in US soccer as a pure pragmatist whose teams would play boring, attritional, effective soccer. That was never exactly fair, though it probably was fair to say that his best teams (the '98 Fire and the USMNT from '07 to '11) tended to be at their best when they could absorb and counter.
LAFC were nothing like that. This team was all about using the ball to create triangles and break lines, and they tended to accrue a lot of possession while doing so. Usually it was out of a 4-3-3, though at times there was a 3-4-3 and by the end of the year it looked more like a 4-2-3-1.
It was good soccer, and they were a lot of fun.
HIGHLIGHT: There's probably no perfect choice here, since LAFC lost the biggest games of their season, usually in spectacular fashion – the inaugural El Trafico, the U.S. Open Cup semifinal against the Dynamo, the Knockout Round against RSL. Those are probably three of the seven or eight best games, from a neutral perspective, that happened all year.
So I'll just go with their hot, extended start to the season. They went 6-2-2 in their first 10 games:
Every goal felt like that – a million touches on the ball, a million off-the-ball runs, a bunch of reversals of play, triangles everywhere. I'm not sure that LAFC had a "system" so much as a fundamental set of principles and a trust that the players had the skill and savvy to execute them.
LOWLIGHT: They lost at home in a playoff game to a team they dominated. LAFC put eight shots on target and scored two goals. RSL put two shots on target and scored three goals.
A penchant for that sort of thing was undeniably part of this team's makeup in 2018, and is the biggest reason why their season ended at least one round before it should've.
REVELATION: They signed a lot of good players and Bradley did a sorcerer's work in putting them into new and interesting situations where they could test themselves and push their limits, and nobody responded better than Canadian central midfielder Mark-Anthony Kaye. He came into the squad as a 23-year-old USL player who nobody thought would get real minutes, but he started in Week 1 and kept his job in Week 2 and just kept on keeping his job all the way to the end of July, when an injury prematurely ended his season.
Kaye got (and deserved) a new contract this offseason. He'll be back, and he'll almost certainly be a starter once again.
DISAPPOINTMENT: As I mentioned at the top, they hit big on two of their three DP signings. The third, young Portuguese international Andre Horta, was a major disappointment.
Horta, who's a pure central midfielder, came in midway through the season, was given a shot, and immediately forced his way out of the lineup. His 320 minutes were checkered by bad giveaways, untracked runs and lost 50/50s. He obviously has talent, but he never really looked like his heart was in it.
They spent a lot of money on him so he'll be given an opportunity to win minutes again in 2019, but it's unlikely he'll be coming into preseason wearing a starter's tag.
PLAYERS TO BUILD ON IN 2019: W Carlos Vela, W Diego Rossi, AM Lee Nguyen, CM Eduard Atuesta, CM Mark-Anthony Kaye
Vela and Rossi both mostly lived up to their billing, combining for 26g/22a while mostly playing from the wings, while Nguyen adapted seamlessly to a more two-way central midfield role underneath them – he had much more defensive responsibility than at any point in New England, and probably had his best season since 2014 because of it.
If Horta wants to play, he's going to have to beat Nguyen out, or maybe Atuesta or Kaye. Bradley showed that he's not afraid to toss three playmakers into central midfield and let the ball do the work, so don't worry about the lack of a destroyer on that depth chart.
Honestly, the midfield and front line are probably both set. But there are a treasure trove of questions in defense.
OFFSEASON PRIORITY: Will Walker Zimmerman be back? Will Jordan Harvey be back? Can Mohamed El-Munir actually defend? Does Steven Beitashour have enough legs left for another solid season? Can Tristan Blackmon bring anything to the table?
That's the tip of the iceberg for the backline, which is a big, honking work in progress. Even if the answer to everyone of those questions is "yes," LAFC would still have a heavy lift to put together a high-level MLS defense.
It's fair to assume that's what they'll be spending their time and money working on over the next few months.
---
Seattle Sounders (#4)
And you thought they were dead. A GIF is worth a thousand words: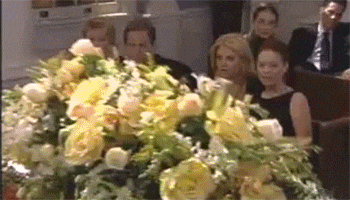 MLS is a bizarre league, and always has been. But even by MLS standards, 2018 was a bizarre year for the Seattle Sounders, who 1) sleepwalked out of the gate, 2) got run over in CCL play, 3) saw their legendary veteran DP forward retire midseason, and then... 4) had the single best half-season in MLS history in terms of PPG.
Even if the "bad start, hot finish" aspect of the season feels familiar because of what's happened each of the last three years, the extremes to which Seattle pushed that approach in 2018 were... unexpected.
And then they capped it off with a playoff series against the Timbers that sort of defies description.
FORMATION & TACTICS: 4-2-3-1 all day err'day. One of the things about Clint Dempsey's retirement is that it really did simplify things for head coach Brian Schmetzer, who didn't have to figure out how to cram Deuce into the lineup in one spot or another. Once he was gone and Raul Ruidiaz arrived, it was pretty straightforward.
Seattle played a low block defensively, won the ball four miles from goal, and then slowly advanced upfield, hitting a bunch of passes along the way. Most of them were either to or from Nicolas Lodeiro, and it turns out that's still a pretty damn good game plan.
HIGHLIGHT: From July 21 to September 15 Seattle played nine regular-season games and won all of them, the longest single-season winning streak since the end of the shootout era. And if you count shootouts as ties – which you should – then it's legitimately the longest single-season winning streak in MLS history.
There were a lot of great moments during the streak (duh), but the best was probably the 8th game, which is the one that broke the previous single-season record. They smashed visiting SKC 3-1 to cement themselves as West contenders:
No matter what Bobby Warshaw says that was an excellent performance from the Sounders.
And they mostly stayed excellent for the rest of the season.
LOWLIGHT: The whole first half of the season could be slotted in here and nobody would have any real complaints, but come on. If Portland had lost to Seattle in the playoffs, that would be the lowlight of Portland's season. If Seattle loses to Portland in the playoffs, that's the lowlight of Seattle's season.
What was especially disappointing, I'm sure, for the Sounders was the way it happened. They had more of the ball, created more and better chances, and at the end of the night watched the Timbers celebrate all over CenturyLink Field. One hell of a car show.
REVELATION: Look at the resume of every significant veteran player on the Sounders and it makes sense that they're good, and none of the youngsters played enough/made enough of a difference when they did play to actually qualify here.
So I don't think there are any revelations from 2018. They're just a good, solid, talented, balanced, deep team, and if the youngsters make something close to a linear progression year-over-year (looking at you, Handwalla Bwana), they have a chance to be much better than that.
DISAPPOINTMENT: How much different is 2018 if Jordan Morris doesn't get hurt? Does he start and score 15 goals as a center forward? Does he continue to develop as a pseudo winger? Do they even go out and get Ruidiaz?
Counterfactuals are dumb, so I'll just stop there. What's disappointing, though, is that Morris lost a year of his prime to a knee injury. The Sounders bet big on him with a new contract regardless, and we'll see if he can live up to it this coming year – and where on the field he'll do so.
PLAYERS TO BUILD ON IN 2019: AM Nicolas Lodeiro, CM Cristian Roldan, FW Raul Ruidiaz, LW Victor Rodriguez, CB Kim Kee-Hee
Lodeiro and Ruidiaz are centerpieces. When Rodriguez is healthy and playing on the left wing (never the right wing! NEVER!) he's a good third heat. Kee-Hee was low-key one of the most important pick-ups of the past offseason by any team in the league, and there are a half-dozen more guys I could list here.
Not listed: Ozzie Alonso, who's a free agent, and Chad Marshall, who's a 34-year-old coming off a knee injury. I suspect that both these guys will be back in Seattle next year, but I also suspect that both will see their roles reduced.
Look for Roldan to go back into central midfield next season, by the way.
OFFSEASON PRIORITY: Ozzie and Chad, for sure. Like I said I think they'll both be back, but I wouldn't bet my house on that (especially in Ozzie's case). Once/if those dominoes fall, there will be much more work to do.
And even if those dominoes fall as I think, they need to reinforce central defense at least a little bit. Maybe that means Homegrown kid Sam Rogers gets bumped up from S2, and maybe that means another addition to the backline as well.
Friendly reminder that the Sounders are sitting on an unused DP slot. They get the right guy with that and they're probably the favorites entering next year.
---
Sporting KC (#3)
They had what they wanted so bad, and had worked so hard for. It was right there for them. All they had to do was finish the job. A GIF is worth a thousand words:
In 2017 they were, by many metrics (and the eye test) a terrible attacking team and one of the very best defensive teams in MLS history. In 2018 they were an offensive juggernaut who had an unfortunate habit of turning into a hot mess whenever they had to defend for extended stretches. MLS is weird.
To be entirely fair, SKC only gave up 40 goals in the regular season, which was among the league leaders. But any time they played somebody good they were scrambling like hell... and often it didn't matter because they were banging in goals left and right, producing the most potent attack in club history. They had a ton of the ball, they used it well, they played pretty and winning and entertaining soccer.
But when the chips were down they gave up three goals at home in a performance that denied them a trip to MLS Cup.
FORMATION & TACTICS: Stop me if you've heard this before: Peter Vermes had his team playing in a 4-3-3. Shocking, isn't it?
Formations aren't tactics, though, and give Vermes a ton of credit for adjusting his team's approach over the past eight years. By 2018 SKC mostly weren't a high-pressing steamroller anymore, but instead were a pure possession team committed to building out of the back, pushing the fullbacks (especially RB Graham Zusi) forward, having Ilie spray, and using both the length and width of the field.
Most years, 62 points puts you well into Shield contention and a +25 goal differential is HUGE. The changes worked.
HIGHLIGHT: SKC came out of the October international date with a road game at Vancouver, a road game at Dallas, and a home game against LAFC to finish off the regular season schedule. Win 'em all, and they'd top the West to avoid the dreaded Knockout Round.
Win 'em all they did. They smoked the 'Caps 4-1 with a second-half surge, then laid waste to Dallas – again, it was in Dallas, where SKC usually don't do much – by a 3-0 scoreline before taking care of LAFC, 2-1.
The Dallas game was particularly compelling evidence that SKC weren't joking (and, to be fair, that FCD were in trouble).
LOWLIGHT: I said it at the top: All they needed to do was win a home game in order to get to MLS Cup for the first time since 2013, and the fourth time in team history. They even grabbed themselves a 1-0 lead for good measure.
But they lost their minds and their defensive steel for 10 minutes early in the second half, went down 2-1, and couldn't quite pull themselves back up from the dead. SKC lost, at home, 3-2 to the Portland Timbers with a berth in MLS Cup on the line.
As Vermes said afterward, this one'll stay with him (and the whole team) for a while.
REVELATION: Winger Johnny Russell was probably the third-most heralded offseason signing for SKC, I'd say? In the end he was the most consistently productive with 10g/10a, and arguably the best as well.
The veteran didn't just bring productivity and flair from the right wing, he also worked his way back into the fold for the Scottish national team. It was a hell of a signing, and he was one of the league's most valuable newcomers.
Shout out Gianluca Busio as well. Didn't play enough minutes to truly count as a revelation, but he was good – literally a match-winning No. 10 – when he got on the field.
DISAPPOINTMENT: Imagine if their other signings had been as healthy and/or good! I still can't figure out how Yohan Croizet got both the 10 shirt and a DP contract. He had just 3g/3a in 1700 minutes, and probably looked better at left back than in the midfield or on the wing. He didn't move the needle at all.
If he had, SKC might've been in contention with the Red Bulls and Atlanta United for the Shield.
PLAYERS TO BUILD ON IN 2019: RW Johnny Russell, LW Daniel Salloi, AM Felipe Gutierrez, DM Ilie Sanchez, CB Matt Besler
Russell, Salloi and Gutierrez are an A+ attacking triumvirate in need of a No. 9 to orbit around. Vermes is presumably working on that, as he's cleared out a couple of roster spots while acquiring (somehow) a bunch of allocation money. Do not play poker against that man.
Ilie will be there, and Besler will be there. I think Roger Espinoza will still start most of the big games, but he's 32 now and his minutes will need to be managed (which is part of the reason they went out and got Kelyn Rowe).
Given the shape of the moves they've made over the past six months, it seems Ike Opara is on the trade block. And my guess is that they're looking for that reliable, goalscoring No. 9 in return.
OFFSEASON PRIORITY: A reliable, goalscoring No. 9 is seemingly all they really need. And maybe a young back-up for Ilie.
I'll go ahead and say it: I think they should flip Opara for Ola Kamara. The Galaxy can't really play a two-man frontline if they're going to compete, and need an elite CB so, so bad. SKC have two Opara replacements on the roster already, and need a proven No. 9 who can put the ball into the net.
This one should be easy.
---
Atlanta United (#2)
They tied the previous record for points in the regular season. Then they went out and won MLS Cup. A gif's worth a thousand words:
Things didn't go exactly according to plan. They had themselves a come-to-Jesus moment after Week 1, and then after Decision Day, and they changed both their formation and tactical approach, and their biggest offseason signing had a meh debut year, and none of their Homegrowns pushed for real minutes, and they had to fight through some injuries, and holy hell in spite of all that they grabbed 69 points and an MLS Cup.
Tata's team played great soccer basically all year, and then they won the big game in front of 73,000 people. It was a scene.
FORMATION & TACTICS: That Week 1 come-to-Jesus moment was after they got pummeled by a Houston team that ambushed them at midfield then broke into space. Given how high upfield Atlanta were pushing their fullbacks, that was paydirt just about every single time for the Dynamo.
So they flipped to a 3-5-2 that was more of a 3-4-1-2, and toyed around with a 5-4-1, and only occasionally went back to the 4-2-3-1 that had been their default in 2017.
Through it all they were evolving away from being a high pressing team and towards pure possession. They had a lot of it, and it started further from goal – the Five Stripes led MLS in goal sequences that started in their own defensive half. Usually that's a Crew or NYCFC thing.
And when they took that to Harrison and got smashed into a million little pieces, and then did the same thing a month later in Toronto, they scrapped all of the above and became a 5-3-2 counterattacking team for the playoffs. They didn't concede a single open play goal playing that way.
HIGHLIGHT: Did I mention they won MLS Cup in front of 73,000 fans at their alien spaceship of a stadium? Because they did:
I've been to a lot of MLS Cups. I've seen a lot of great crowds in this league. Atlanta raised the bar.
LOWLIGHT: Getting pantsed, twice, by RBNY in the regular season miiiiight be it, but actually no – what happened on Decision Day was worse. Atlanta United went to a wounded and mostly very bad (defensively) TFC team on the final day of the season with their fate in their own hands: Play well and win against a team that's been leaking goals all year long, and you claim the Supporters' Shield (which I will always believe is the best trophy to win, and the truest representative of who the best team is). It was one game for one piece of hardware.
They choked. Tata basically said as much.
If they'd won that game they'd have set the single-season points record, won the double and we'd be talking about them as probably the greatest MLS team in history. As it is they'll go into the same group as the 2014 Galaxy – a dominant Cup winner. Both teams could've been more.
REVELATION: Nobody, really? George Bello and Andrew Carleton didn't play enough to earn that moniker, none of the new signings were significantly better than expected (a couple were worse), and all the veterans played like you'd expect veterans to play. This was a mostly exquisitely put-together roster that everybody knew would compete for a title, and they did.
I'd guess the biggest revelation was Tata's tactical and strategic flexibility. I'm still hoping somebody besides Mexico hires him because I'm concerned he'll make them too good.
DISAPPOINTMENT: The first year of the $15 million Ezequiel Barco experiment was not great, as injuries and extracurriculars limited his minutes. And when he was on the field... meh. Tidy, and a tricky dribbler, but more "cog" than "centerpiece."
He's still just 19 and makes the kinds of mistakes young players make, and hopefully he'll grow out of it. But if they sign Pity Martinez (which, c'mon, it's already done) and Tito Villalba gets healthy and Darlington Nagbe and Julian Gressel come back... where does Barco even play? Is he destined to spend his MLS career as a sub?
Equally disappointing: Carleton also got himself in the doghouse for extracurriculars, and didn't exactly set the world alight in the USL (though to be fair the underlying passing numbers loved him). He needs to go to the lab this offseason and work on his body and his mindset, otherwise he's already looking Freddy Adu-ish.
Delete Snapchat, kid.
PLAYERS TO BUILD ON IN 2019: FW Josef Martinez, W Tito Villalba, MF Julian Gressel, DM Eric Remedi, CB Leandro Gonzalez Pirez
Josef set the league record for total goals en route to the Golden Boot and MVP, then scored the game-winning goal and won MVP in MLS Cup on top of it. He says he wants to stay in Atlanta, and I take him at his word. If he does stay, every scoring record that exists will eventually be his.
Villalba fought injuries but was a good soldier coming off the bench during the playoffs. Gressel's the league's foremost Swiss Army Knife. Remedi was rock in front of the back three. And Gonzalez Pirez might've actually been the single best player in the postseason.
Plus they'll have Martinez and Nagbe and Barco and Franco Escobar and Brad Guzan and Jeff Larentowicz and Barco and Bello and Miles Robinson and and and and and...
This team is good and deep.
OFFSEASON PRIORITY: Pity is the Miguel Almiron replacement, and while he's actually a more inventive attacking player, he's not the all-over-the-field two-way force Almiron was (I didn't really write enough about Almiron in this recap, so accept this: He's about to be sold for a league-record fee, and it's because he's one of the very best players ever to play in MLS, and certainly the best player ever to play here before he really hits his prime). Almiron gave Atlanta its personality over the last two years. That'll be someone else's job in 2018.
That's a big question, and a big priority. Bigger still? Replacing Tata.
More than Almiron or Josef or Barco or anyone else, hiring Tata Martino was the "oh man, Atlanta means business" moment and over the course of 24 months he delivered in every possible way. And now they're dawdling in terms of finding a replacement. I am mildly worried they're going to hire Alan Pardew. They should not do that.
Also, they need to re-sign Michael Parkhurst.
---
New York Red Bulls (#1)
They scored a bunch of goals, they gave up very few, they dominated playoff teams, they set a new record for total points in a single season. A gif's worth a thousand words:
December 20, 2018
Yeah, that's the winner. RBNY were the same in that they won their third Shield in six years – they have been the league's dominant regular season team in that time. And they took the press they'd become famous for and cranked that thing to 11, producing what I consider to be the closest thing to a Moneyball approach in league history – not in terms of net spend (RBNY are actually one of the bigger budget teams out there) but in terms of understanding where the other teams' inefficiencies were and exploiting them.
And then they lost in the playoffs anyway.
FORMATION & TACTICS: In the first half of the season they toyed at least a little bit with the weirdo 3-3-3-1 that'd served them so well in 2017, but it was pretty clear pretty early that this team was better suited to a more recognizable 4-2-3-1. And whatever the formation, what mattered most was the tactical approach: Press the hell out of any and everyone until they die.
I've never seen, in MLS, anything like the press RBNY used under Jesse Marsch for the first half of the season. I don't think they gave a single damn about completing passes or breaking lines or anything like that. They just turned everything into a 50/50 and were frothing-at-the-mouth crazy enough to win the majority of them.
All of that got dialed back under Chris Armas, but even so they were still quite obviously a VERY pressing team.
HIGHLIGHT: I had my doubts about Armas's adjustments, but he deserves a ton of credit: They actually had a better record in the second half of the season than they did in the first. And down the stretch, with the Shield on the line, RBNY rattled off five consecutive wins, outscoring their opponents 9-1, to beat the Five Stripes through the tape:
The best of those last five wins was an utterly dominant, one-sided affair in Harrison against Atlanta at the end of September. They beat the hell out of their southern neighbors and left no doubt who the better team was...
LOWLIGHT: And then they stopped doing that. In the first leg of the Eastern Conference Championship the Red Bulls came out in a low block, put no pressure on Atlanta, and lost 3-0. I understand the rationale behind Armas's decision – it's hard to stomach pressing the likes of Almiron and Josef if you don't have Kemar Lawrence to protect in behind – but sacrificing the team's identity in such a crucial spot was the wrong call. They did not play brave, and you could see from the body language out there that the players weren't exactly sure what to do with that fact.
RBNY have now faced Atlanta six times in the last two years. They've pressed them five times, and are 4-0-1 with 8 goals for and 2 conceded in those games.
The one time they didn't press they lost 3-0. They got played off the pitch and out of the playoffs. The system is king.
REVELATION: I thought Aaron Long was really good in 2017. In 2018 he was the Defender of the Year and even though I didn't vote for him (my vote went to Lawrence), I have zero problem with that choice.
He wins his battles all over the pitch, both on the ground and in the air, and when RBNY care about passing he's very good at it, and he's fast enough to keep up with any attacker in the league in the open field, and he's dangerous on set pieces, and he's about to become a USMNT regular.
I don't think anybody thought he'd be this good.
DISAPPOINTMENT: I mean, I think the Supporters' Shield is the best title to win. I also know that almost nobody else does – and that includes Red Bulls players, coaches and fans (many of whom I hear from on Twitter, and they are colorful about their disappointment). They'd trade the Shield for MLS Cup in a New York minute.
Beyond that, though, is it weird to say that the Chivas series in the CCL was actually more heartbreaking than what happened in the playoffs? New York absolutely crushed the Goats, outshooting them 25-7 – including 20-1 in the second leg in Harrison – dominating both the eye test and the underlying numbers. Chivas had no prayer unless RBNY committed seppuku with the ball.
Which they did. Once.
And that was enough. RBNY lost the two-legged series 1-0, but probably should've won it 3-1.
PLAYERS TO BUILD ON IN 2019: CB Aaron Long, CB Tim Parker, LB Kemar Lawrence, DM Sean Davis, AM Kaku
In Long, Parker, Lawrence and Davis the Red Bulls have an in-their-prime defensive core that can, I think, withstand the sale of Tyler Adams to RB Leipzig. I think Michael Murillo will still be a part of that, and Luis Robles, but 1) Murillo's made noise about Europe before, and RBNY will sell if the price is right; and 2) Robles wears the captain's armband. That thing is cursed.
I also think that Bradley Wright-Phillips will be back. He had another spectacular regular season – 20g/8a – but he faded badly down the stretch and into the playoffs, and turns 34 in March. RBNY are cold as hell about these decisions, and I would not bet my life he'll be back in 2019.
Regardless, they're going to be good again.
OFFSEASON PRIORITY: How good, though? BWP faded down the stretch, but Kaku faded even harder. Was it just happenstance, or is there something there that's not going to click for an entire season? Figuring out the answers to those questions – as well as whether Cristian Casseres, Jr. can replace Adams – are big, bright, A-level priorities.
Probably bigger: The final piece. Ask anybody around the league about the Red Bulls and they'll tell you "top three team in MLS, one piece away." They've been saying that for six years.
They were one goal away in 2013, 2014, 2015, 2017 and in CCL in 2018. And in the 2017 U.S. Open Cup final. How many of those games do they win if they have another elite attacker?
This team has an open DP slot. I know they're committed to building from within, but come on. Go get your own Ignacio Piatti and light the world on fire.