I wrote about the Timbers last week, highlighting their struggles so far in 2014. They haven't been able to connect their fullbacks with their midfield and attack, haven't been able to free up Darlington Nagbe, and haven't been able to defend set pieces particularly well.
Two out of three ain't bad.
I also wrote about the Seattle Sounders last month. Their defensive rotations have been slow (and bad), they have a lot of guys with overlapping skillsets who can't quite figure out how to work with each other, and – worst of all – they're not finishing.
Two out of three ain't bad.
Here are three things we learned from a thrilling 4-4 draw between Portland and Seattle:
---
1. Darlington Nagbe got the space he needed
I, and many others, am still waiting for the switch to get flipped and Nagbe to become the best player in the league. He has the talent for it, and it always feels like it should happen.
And then you have days like today, when that changes from "it should happen" to "it's happening!"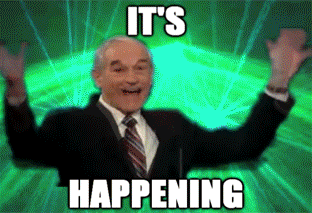 Nagbe somehow didn't get on the scoresheet, but he was arguably the most influential player on the field both on and off the ball. He basically had DeAndre Yedlin in a torture chamber for the first 85 minutes of this one.
It's because Caleb Porter simplified Nagbe's role, making him a true inverted winger on the left. Previously Nagbe had had a free role, and that actually made him less influential.
Look at Nagbe's Opta events today:
Now look at his day a couple weeks back, when a disjointed Timbers team barely threatened the Rapids in a loss at Colorado:
Nagbe will still have games where he freelances, but I suspect he'll spend more time on that left side going forward.
---
2. Seattle still can't figure out their midfield
Sometimes it looks like Osvaldo Alonso doesn't cover as much ground as he used to, which has to be a scary prospect for Sounders fans. This may be true, or it may be an illusion brought about by a disjointed and often confused Seattle midfield.
The two Diego Chara goals were just incredible for the amount of time and space the Timbers found right in the heart of the game. The second one in particular is just a nightmare:
That's Alonso pushed forward up the left side, trying to pressure the ball. But when he goes to the flank, nobody on the Sounders is sliding central to take away the middle of the field.
That's Michael Azira down at the bottom of the picture shadowing the overlapping fullback, while ad hoc central defender Jalil Anibaba recognizes too late that it's his job to step up and stop this play.
If the Sounders don't fix this, they're not a playoff team.
---
3. The crowd, the crowd, the crowd!
I refer to myself as an "Original 96er" in that I've been a fan of MLS since before the first matchday in league history. I spent many, many afternoons and evenings screaming my lungs out in mostly empty NFL stadiums, doing my damnedest (along with, at most, a few thousand others) to create an atmosphere that would elevate whatever game I was watching from "sporting contest" to "cultural event."
As recently as five years ago, the stock reaction was always "It's nice, but the passion just isn't there the way it is in [insert European/South American league of your choice here]."
That always infuriated me (for obvious reasons). The fans who stuck with the league through the shootout, contraction, relocation, artificial turf and Lothar Matthäus deserve all the credit in the world. MLS wouldn't exist without them, and their passion was/is as great as anything you'll find anywhere else in the world.
But let's face it: Seattle and Portland have upped the ante. Today was, from a neutral's perspective, absolutely stunning. And it's been so for years.
Instead of mild condescension, this has become the stock response from non-MLS fans taking in a game:
As someone who is highly interested in fan culture I just have to get out to Portland sometime. Better than most, if not all, English clubs.

— Lucas Swain (@BundesligaLucas) April 5, 2014
Lucas is right. Timbers and Sounders fans threw down the gauntlet today, and every supporters' group in MLS should take that as a challenge.
The quality of the game itself, with guys like Nagbe and Clint Dempsey (welcome back, Deuce!), and Chara and Alonso, is undeniable. And it's been more than matched by the quality in the stands.
These games are now cultural events. Myths and legends are being created every week. That's the MLS we've all been waiting for.