Welcome to Starting XI, our Friday rundown of what to watch for – and what we're watching.
Our recommended musical pairing this week, as per Armchair Analyst Matt Doyle, is Hole's"Live Through This" because we love to see things break.
---
I. LAST DANCE: Finally, the final step before Brazil. But is Jurgen Klinsmann's bunch really prepared for Nigeria (Saturday, 6 pm ET; ESPN2), a talented and physical team that could very well reach the knockout stage in Brazil next month? It's a tough test for sure, and offers one final look at that oft-debated but only recently debuted diamond formation for the Americans, who still haven't put together a solid, 90-minute effort with the first team since a win over Mexico last September. So if not now, when? Stay tuned. – NICK FIRCHAU
---
II: THE TURF, PART 1: The Red Bulls are playing on turf (Sunday, 5 pm ET; MLS LIVE) and this time there's a chance Thierry Henry might play now that the Gillette Stadium turf was recently upgraded. Back on home soil after a shock loss to the Montreal, the Revs should still be the favorites regardless of Henry's status, and have not lost at home to the Red Bulls/MetroStars since June 29, 2002. – NICHOLAS ROSANO
---
III: FLIPPY-FLOPPY: Someone apart from the Disciplinary Committee had to take a stand against simulation. Good on Vancouver boss Carl Robinson for making it his own pet cause after 'Caps' midfielder Sebastian Fernandez embarrassed himself by faking a blow to the face – one he delivered himself. How much do you want to bet nobody so much thinks about flopping this Saturday in Philly (7 pm ET, MLS LIVE)? – ANDREW WIEBE
---
IV. THE TURF, PART 2: So it turns out the Revolution would prefer to play on turf. I can understand that. For one, it's a new turf this year. For another, the Revs' dizzying, attacking style is tailor-made for a quick surface that lets them score goals in bunches. But let's be honest, against Budweiser Golden Boot leader Bradley Wright-Phillips and the Red Bulls, the Revs will need to be a little more dogged (ha!) in defense. – GREG LALAS
---
V. BEST-LAID PLANS: Kind of funny that we're in June and FC Dallas haven't played a match yet against the Colorado Rapids. But that's where we are, and so now we get to see what kind of diabolical tricks FCD head coach Oscar Pareja has dreamed up in preparation for the team that he was coaching (Saturday, 8:30 pm ET; MLS LIVE). Make no mistake: They will be diabolical. – NATE SULAT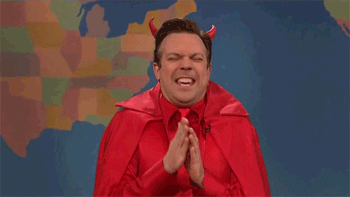 ---
VI. PATCHWORK SYMPHONY: The Crew are once again without Federico Higuain (they also missed him last weekend in a loss to Toronto), meaning it's all on the youth to get it done in D.C. on Saturday (6:30 pm ET; MLS LIVE) To be fair, Ben Speas and Ethan Finlay both did pretty good Higuain impressions in Wednesday's draw against RSL. The home side is second in the East in both points and points per game, but has only won back-to-back games once so far in 2014. They'll likely fancy their chances of making it twice on Saturday. – NICHOLAS ROSANO
---
VII. IT JUST FEELS RIGHT: It's just not the same. Kreis vs. Porter is what made RSL-Timbers really fun to watch: two confident, outspoken personalities who were ready to battle it out for title of best young American coach. New RSL head coach Jeff Cassar is not Kreis, who outcoached Porter in 2013, including the playoffs.
But Cassar is equipped with his own tactical nous (see switch to 4-2-3-1 in midweek) and a hot-blooded side which he showed at the final whistle in Columbus (WATCH highlights here). And he's taken the mantle from Kreis and already beaten Porter once this year. So there's still a chance things get a little feisty: – SIMON BORG
---
VIII. FOCUS FORWARD: The Canadian Championship is over for Ryan Nelsen & Co., with Toronto FC falling short on Wednesday. That means they won't be in the CONCACAF Champions League, and it appears he's not too bothered by missing out. Now he can turn his attention back to MLS, beginning on Saturday when TFC host San Jose (4 pm ET, TSN/RDS 2 in Canada, MLS LIVE in US). It might be worth mentioning that when a team takes some competitions easy, the rhythm of juggling all those games can be lost, shall we say. Will that be the case for Toronto? – ALICIA RODRIGUEZ
---
IX. WALKING WOUNDED: So Sigi Schmid confirmed this week what's been kept under wraps pretty much all year: Ozzie Alonso is playing injured. Not "hurt," mind you -- just at something less than his best because of a variety of lingering knocks. He doesn't cover nearly as much ground these days, and if that leaves the Fire room to operate in midfield on Saturday (8:30 pm ET; MLS LIVE), then they could be in business. – MATT DOYLE
---
X. THE DEPARTED: Normally any matchup between Kansas City and Houston would be something to mark down on the calendar, but something smells sour with both of these teams right now . Of course talented players are gone for World Cup duty on both sides (Matt Besler and Graham Zusi for KC, Brad Davis and Boniek Garcia for Houston), but few expected things to be this bad in recent weeks. Is it somehow possible for both teams to lose this game? (Friday, 8:30 pm ET; MLS LIVE) – NICK FIRCHAU
---
XI. FIGURED OUT: Chivas TBA are back at the bottom of the standings, back at the bottom of the Power Rankings, and just bad. One reason why? They've been found out. Look for the LA Galaxy to bottle them up on Sunday (8 pm ET; UDN) – MATT DOYLE
@MLSAnalyst right. Restated: Cubo Torres has 2 successful dribbles on the year and has been dispossesed/turned over 72 times. Oof.

— Alex O (@tempofreesoccer) June 5, 2014